About Vander Berg Homes
Vander Berg Homes is one of the premier builders of high quality, "stick-built" modular homes in northwest Iowa and the surrounding region, offering a complete building experience from the construction of your home to furnishing it. An award-winning builder of Stratford Homes since 1990, Vander Berg Homes is committed to providing a quality product backed by a timely construction process and an honest, upfront approach, a practice that ensures the most accurate and realistic cost estimates for potential customers.
OUR HISTORY
John E. Vander Berg started a successful piano business in 1919. His son Dave Vander Berg took over the piano store in 1952, and converted it to Vander Berg Furniture in 1968. The furniture store, under the direction of Dave's wife, Gladys, for many years, has grown into a full-service furniture, flooring and designer store. Now under the leadership of Dave's son Doug Vander Berg, Vander Berg Furniture and Flooring continues to be one of the area's leaders in interior design services and home furnishings, offering many of the industry's top brands at competitive prices.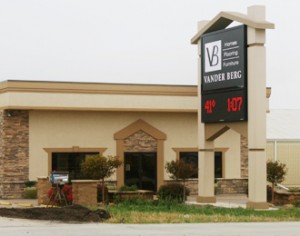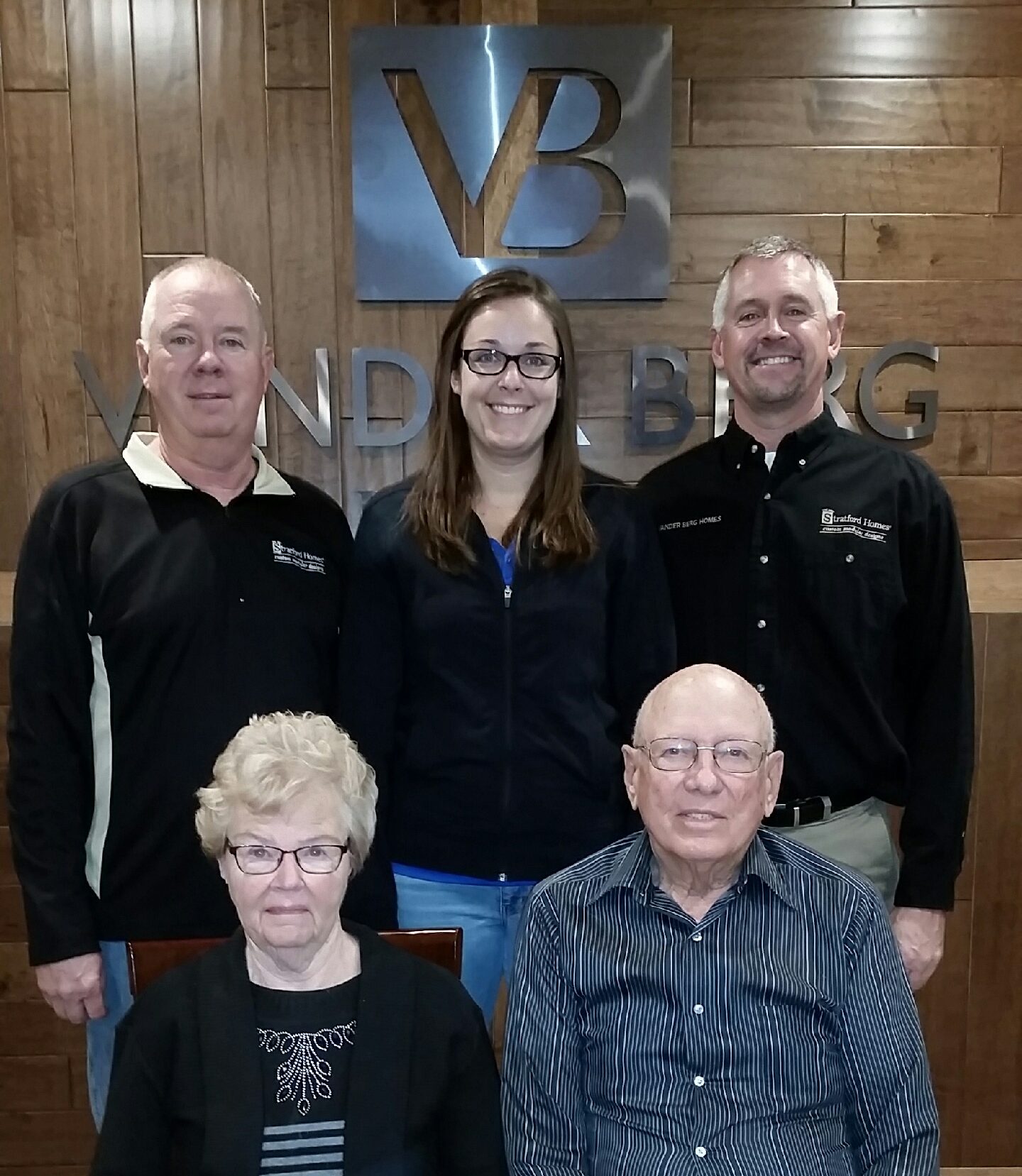 Dave, along with his two sons Doug & Jeff, started Vander Berg Homes in 1984, partnering their new venture with the furniture store to provide customers the unique opportunity to not only build their home with Vander Berg but to design and furnish it as well. After over 30 years in business, Jeff and Doug Vander Berg, along with Doug's daughter, Brittany, have sold and built over 800 homes to the surrounding region including northwest Iowa, the Lakes region, southeast South Dakota and Minnesota. Their commitment to quality and service for home buyers has allowed them to expand and grow into Stratford's National Builder of the Year, a distinction they have been awarded for the last 10 years and running. With a successful history as their foundation, Vander Berg Homes has a promising future and continues to provide competitively-priced custom modular homes for the region's home buyers.